Age specifications: Our methods are effective for adults and children, kindergarten and up.
Hours of operation: We tutor from 9:00 a.m. to 6:00 p.m., Monday through Friday. Limited availability on Saturdays by appointment only.
Initial testing: The price for initial testing is $200, which includes a consultation and scoring results.
We administer standardized tests to evaluate oral language, learning aptitudes, and academic skills.
Testing is approximately 90 minutes.
You obtain a report detailing tests used and grade level scores.
You receive a free consultation after the first assessment to review results and discuss treatment plans.
We  re-test our clients after every 40 to 50 hours of treatment, at a price equal to a regular tutoring session. This includes testing and a phone consultation to discuss progress.
One-to-one online tutoring: Because of the intensive nature of the program, tutoring is only one-to-one. Repetition is essential for good results. We recommend that clients attend three days a week during the school year and four to five days during summer sessions. We offer one-hour, two-hour and three-hour daily sessions using Zoom, FaceTime, and Skype.
How long will I need to be tutored? Since no two readers are alike, this varies. On average, our clients attain grade level reading skills in 80 hours or less. Some with co-morbid diagnoses such as ADD, autism, below average working memory and other cognitive deficts require 120 hours or more. The average client, however, will improve by at least grade level on one or more reading subskills after 40 hours of intensive therapy.
Pricing: The hourly rate is $65, less earned discounts.
Clients who pay monthly with cash or check receive a 3% discount on total invoice.
Clients who pay for a 40-hour block plus pre and post testing with cash or check, receive a 5% discount on total invoice.
Clients are dismissed at 55 minutes past the hour to allow five minutes of preparation for the next lesson.
Payment: Testing and tutoring must be paid for in advance. We offer monthly and bi-monthly payment options.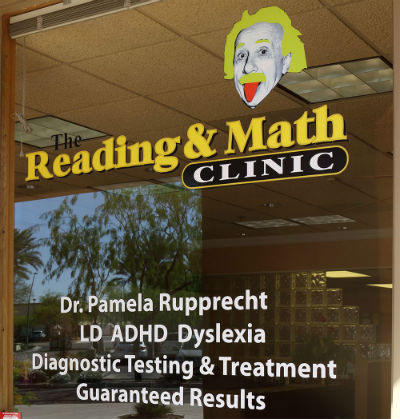 CONTACT US TODAY FOR
A FREE SCREENING
Free Online Dyslexia Screening by appointment only
WHAT: Reading screening ages 5 to 15
WHEN: Monday through Thursday
WHERE: Live Online
Contact: Dr. Pamela Rupprecht
Participants must register.
Testing takes approximately 25 minutes.